California Deluxe Windows Locations – Chatsworth
Located within the heart of the San Fernando Valley in the city of Chatsworth, California Deluxe Windows® has established itself as a leader in quality and performance in the window and door manufacturing industry.
We are a direct manufacturer of high quality vinyl custom windows, patio doors, french doors, arch windows, and many more, in a variety of colors and finishes, servicing Los Angeles, Ventura, Santa Barbara, and Kern Counties.
Our staff of knowledgeable factory representatives are trained in all aspects of the design and performance of our products, and are here to assist you in all your home improvement needs. Wondering whether replacement vinyl custom windows are the right choice for you? Need more information about vinyl window installation in Los Angeles? We're ready to answer your questions.
Because we are the manufacturer of our products, we can ensure that your energy-efficient windows and doors will be installed in your home within weeks, not months. Choosing a window and door replacement company in Southern California gives our customers a distinct advantage; the ability to respond quickly to any special orders or service situations. In fact, we invite you to take a tour of our state-of-the-art facility, where you can watch as your windows are artfully crafted, and learn about the latest technologies that allow us to develop the best products.
California Deluxe Windows® Industries, Inc. produces one of the greatest varieties of colors, shapes, and sizes in the window industry. Our job is to help you understand the true value of choosing custom windows versus vinyl windows out of an assembly line. Our products are reasonably priced with extraordinary installation and exceptional attention to service for our customers. California Deluxe Windows® maintains the highest level of professionalism, honesty and fairness in our relationships with our suppliers, professional associates and customers.
The Company strives to create an honest and helpful working environment, where every employee can dedicate themselves to providing our customers with exceptional workmanship, outstanding service and professional integrity.
All this and more makes California Deluxe Windows® a leader in the window industry.
Meet Our Employees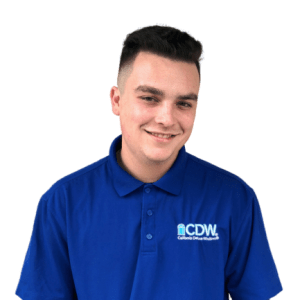 SEBASTIAN RADCLIFFE
Sales Representative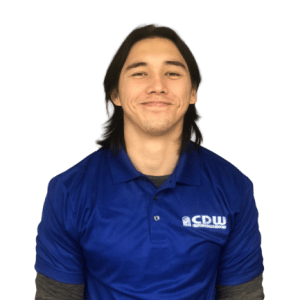 DAVID SCOTT
Sales Representative
NICK ASHNALIKYAN
Sales Representative