How Custom Windows Can Add Beauty to Your Home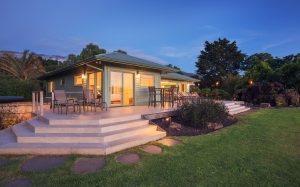 How Custom Windows Can Add Beauty to Your Home
From internal to external design, custom windows can add a unique look to your home. Here's how.
The National Association of Realtors' Remodeling Impact Report offers these results for homeowners who installed custom windows:
a 70%–80% return on investment;

an average $12,000 value-add to your house; and

a 9.4 (on a scale of 10) Joy Score
These numbers are based upon a $15,000 investment for the average-sized house. Any way you look at it, those are delightful figures. And there's never been a better time to make it happen. What does the breathtaking array of options for replacement mean for you? No need to settle for off-the-shelf, box-store windows! There are times when you can safely mend your well-kept windows. And there are times when your windows should be replaced. Let's review, study, then apply what we've learned.
Not Your Grandma's Windows
Wood-frame, single-pane windows are the most common type found in houses built pre-2000 or so.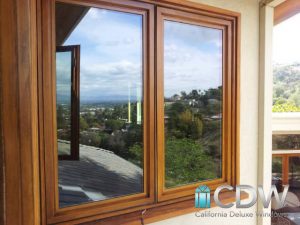 If that sounds like you, odds are you could do with an upgrade. When air is coming through your windows it can be fixed with the correct application of caulk. Your stiffness might just need some sanding, some lubricant, or some adjustment. But if you have to use a wooden paint stirrer to keep the window open; If a window tends to crash shut in the middle of the night more often than not; If there's enough rot in the frame that an industrious sparrow could push through.
If any of these scenarios apply to you, or any of several other symptoms, your windows are sending you a pretty strong message. It's time for a change. What's especially nice is that you need not sacrifice function for form. For once, you can have it all.
Windows (To a Whole New World)
Choosing cheaply constructed windows installed by your neighbor's handyman cousin is probably not the best route for such an important investment. Buy from a reputable source and engage with an experienced window replacement contractor. If you've never bought custom windows for your home, or haven't done so in decades, your options might shock you. The experience won't be much different from, for example, going phone shopping today for the first time since 1995.
Just the vocabulary will have you desperate for an interpreter:
single-pane

double-pane

e-rating

gas-filled

glazing
And that's just for the parts you can see through. When it comes to frames, you have
wood

vinyl

aluminum

wood-clad

composite

fiberglass
And you might be surprised at the shapes and sheer sizes of windows currently available. Fortunately, solid information is available from both dealers and installation contractors. As is so often the case, they drink in the same bars and possess complementary knowledge and experience. There's no need to navigate all that by yourself. Be careful about selecting the right pros. That touches on materials options and installation. How about design and performance?
How to Choose Custom Windows
You've talked to the pros and done your research. Is there anything else you need to consider? There is, yes. Climate, for instance. Where in the world are you? Do you have bitterly cold winters or blazing hot summers? Drought? Drenching downpours? Is your home isolated or clustered in a neighborhood? What point of the compass will your biggest windows face? Where does the most sunlight come in? Are there furnishings or artwork there that need UV protection? Also, let's expand our definition of "windows" to include skylights, clerestories, and paned doors. They're just as important to the overall look and feel of the home. Factors have been factored. Now what?
Windows: Not Just to See Through
Technical matters aside—thermal conductivity, light and sound transmission, U-value, solar heat gain coefficient—we all want our windows to express who we are. Designing with custom windows is not something to be taken lightly. Done correctly, your new windows will change the whole aura of your interior space. Done inexpertly, you're cheating yourself of a singular experience. Windows, if you think about it, are the first and most often seen works of art in your home. From inside, you want to be able to appreciate an impressive view. Maybe that view is why you bought the home in the first place. From outside, what do visitors and passersby see? Just clear spots in the shell of your house? Your unique style framed behind warmly glowing panes. Carefully chosen custom windows frame your interior decor, turning your whole house into a work of art. Consult with an experienced designer who'll transform your home in ways you might never have thought of.
Indoors, Outdoors—Why Set Boundaries?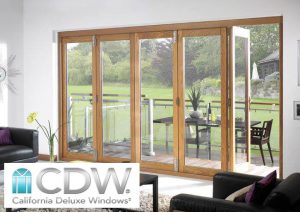 Around the turn of the century, the outdoor room became a much-desired feature for both remodeling and new construction. Homeowners wanted the ability to enjoy all indoor activities—cooking, drinking coffee with friends, even movie watching—under the sky. But today, the border between what's inside and what's outside is less distinct than it once was.
And it's glorious. Use paneled glass doors that open a corner, or an entire side, of your home to nature. Run your windows up a wall and across a ceiling, a gigantic sunroom, to enjoy nature without leaving your favorite chair. Blur the line between indoor living and outdoor living with big windows and broad sliding doors.  A multitude of options for glazing, opacity, tint, automated window coverings and more put you in total control.
See the World Through New Eyes
It's been some time since a window was just a transparent part of the wall through which you could check the weather or watch the kids play. Today's custom windows are integral parts of our lifestyles. They reflect who we are and speak to others about our dreams. They even add value to our homes, but compared to the joy they bring, that seems almost a pleasant bonus rather than a primary goal. Replacing the windows you grew up with is an investment that pays immediate dividends in beauty and comfort. They can, and should, be as individual as you are.
Examine your needs closely before making a final decision. Think later about the return on investment. Feel the joy right now.