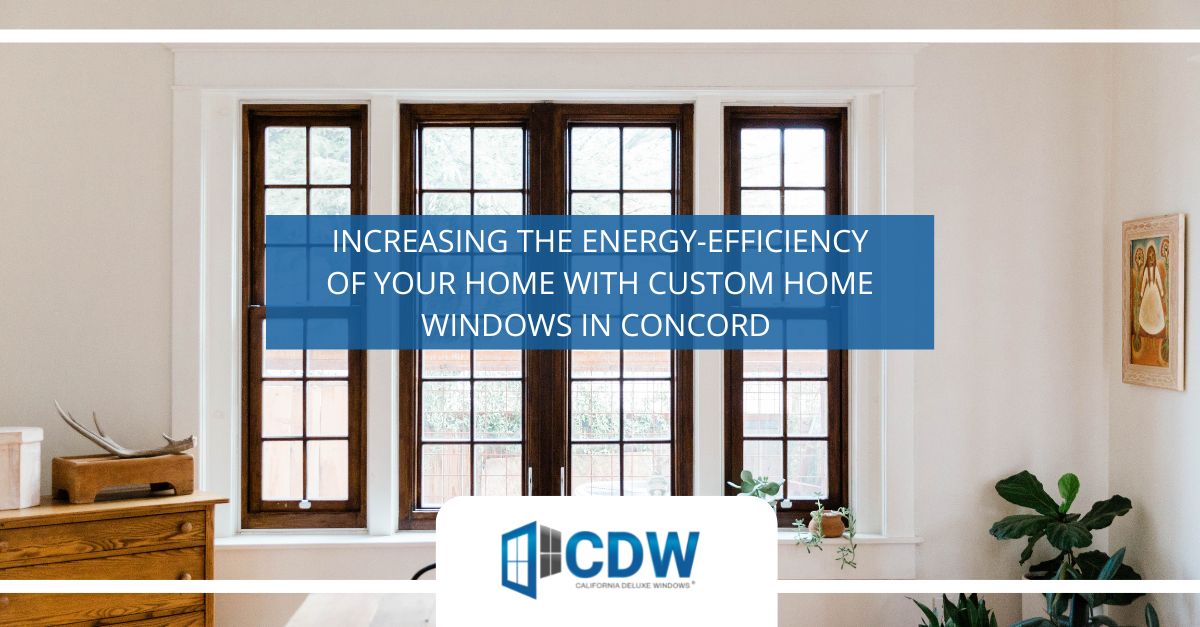 Increasing the Energy-Efficiency of Your Home with Custom Home Windows in Concord 
Most home windows in Concord are not energy efficient. Wait until they discover the custom windows from CD Windows. Remember that energy efficiency is a difficult equation. It's not just about the windows but also the frames and the installation that affect energy efficiency. 
CD Windows Energy Efficient
Home Windows in Concord
When you shop for home windows at California Deluxe Windows, you will realize that there are plenty of options to choose from. Here are some of them. 
Hinged Windows
They are great for ventilation. The design offers a benefit over windows that slide open and closed. That is, they offer lower air leakage rates. When you close them, the sash presses against the frame. 
Casement and awning windows are hinged windows that can be used for strategic ventilation. You can pair them with picture windows to add extra functionality to the combinations. 
Contact our team today to find out if custom-hinged windows are ideal for your space. 
Insulated Windows 
For centuries, the standard was a single pane of glass. But in the 20th century, homeowners started to add another pane of glass for extra insulation. It lowers U-factor and solar heat gain coefficient. 
Insulated windows at California Deluxe Windows have extra panes of glass. Every pane is divided by insulating gas. You can choose to have triple-pane windows that offer five layers of insulation. They provide your house with more energy efficiency out of the windows. 
Low-E windows 
The coating on the panes also matters when it comes to energy-efficient windows. Low-E glass boosts thermal performance. It blocks UV and infrared light while still allowing visible light in the house. By blocking the infrared light, it keeps the heat from the sun from getting inside your home. In colder temperatures, low-E glass reflects heat back into the home to reduce heat loss while maintaining efficiency. 
California Deluxe Windows offer different window glass options. Call us here to know all of them: (866) 460-5444. 
Most Energy Efficient Windows 
Custom home windows made by California Deluxe Windows have all the features that you need to make them energy efficient. We design them to deliver real solutions for real life. Our team ensures them to be energy efficient so our clients will enjoy lower energy bills throughout the year. 
CD Windows are built with solid vinyl that provides natural insulation from the elements. Each window has triple-pane glass and energy-saving features to make it more energy efficient. The design features help our windows meet Energy Star guidelines in all states.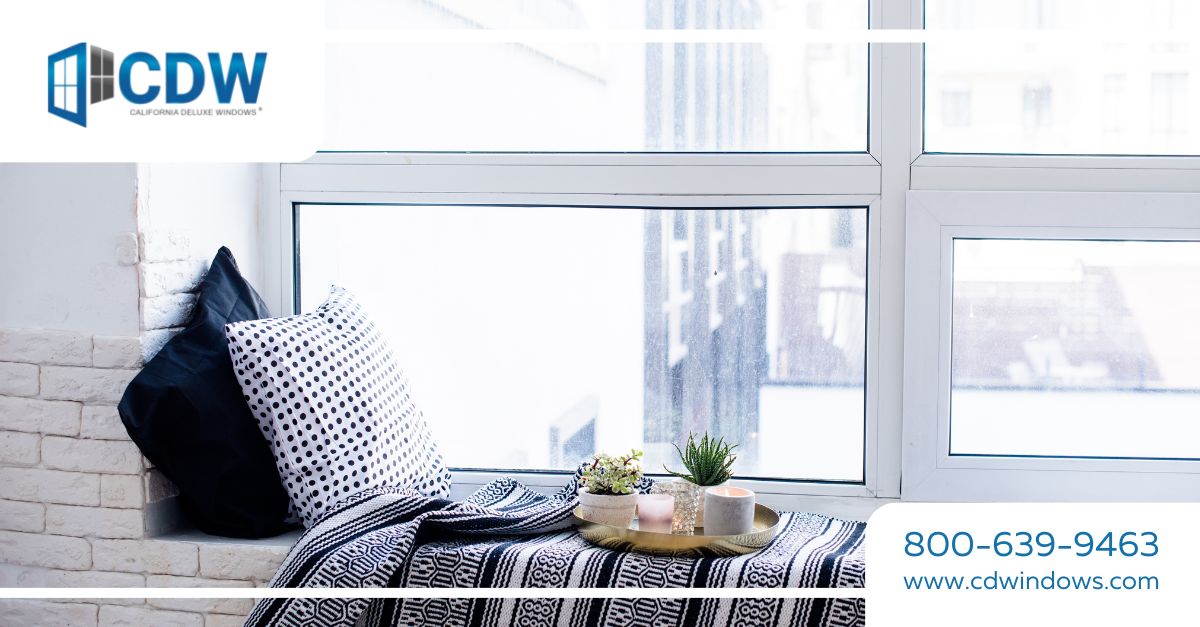 Wherever you live in Concord, our custom windows will make your house more energy efficient. Talk to our representative today to help you choose the right home windows for your home or commercial space. We will customize your choice to maximize your home's energy efficiency. 
For more details about custom home windows in Concord, talk to us here: (866) 460-5444.