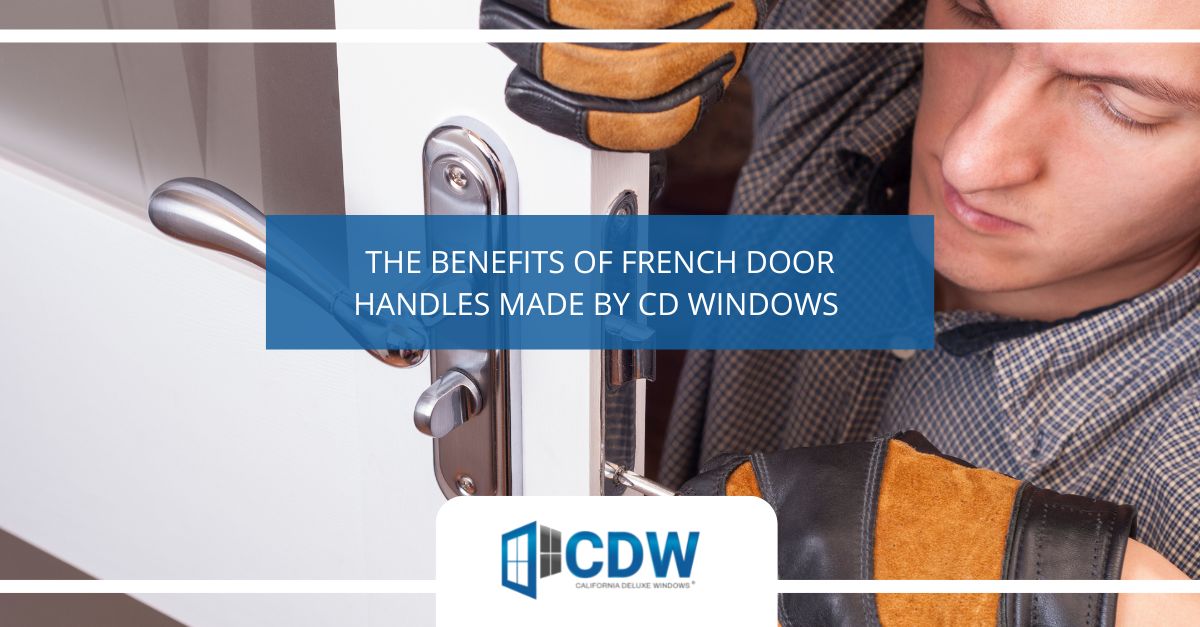 The Benefits of French Door Handles Made by CD Windows 
French doors are commonly used in Sonoma. They are aesthetically pleasing while allowing light to enter. CD Windows is one of the best manufacturers of French doors in Sonoma. It is also the go-to supplier of French door handles in Sonoma with high-quality materials. Keep in mind that the door handles can impact the look and functioning of the doors. 
The
French Door Handles in Sonoma
by CD Windows 
CD Windows doesn't just make reliable, durable, and high-quality French doors but it also offers French door handles that are more than just a visual feature. Because they are customized for your needs, you can be sure that they are the right choice for your home in Sonoma. 
What are the Advantages of French Door Handles from CD Windows? 
Our French doors and handles don't just provide a beautiful addition to your home. They can also enhance the overall home appeal. For one, they are lightweight. Our door handles are more secure and durable than the ones you can pick from a hardware store. We design them with security as a top priority. From satin chrome to polished brass to satin nickel, we have various options for your French doors. 
Resistant to Rust 
Fresh door handles are attractive. However, their attractiveness disappears when you see rust formation. But you don't have to worry about it if you choose to have your door handles made by CD Windows. Our door handles are rust-resistant so they remain attractive throughout their lifetime. Don't worry as you may call us for warranty terms and conditions. 
Heightened Security 
The handles are made with a special locking system. With that in mind, they are difficult to break into. You can be sure that your San Jose home will remain safe and secure from burglary. At CD Windows, door and handle security are a top priority for our development team. All of our products comply with the state's requirements. Our French door and handles have been examined and tested to ensure they fit for purpose in any property. 
Each French door handle is specifically designed with GU-Security SH2, S-bolt automatic, and mortise door locks. They ensure you and your belongings in the house are safe and secure. 
Manufactured in the US
We have our own factory in Sonoma. Thus, you can be sure that all our French doors and handles, as well as custom windows, are manufactured in our own factory. This is where our team builds and checks the quality of our windows and doors at each stage of the process. With our state-of-the-art facility, we can guarantee our clients they are getting the highest quality.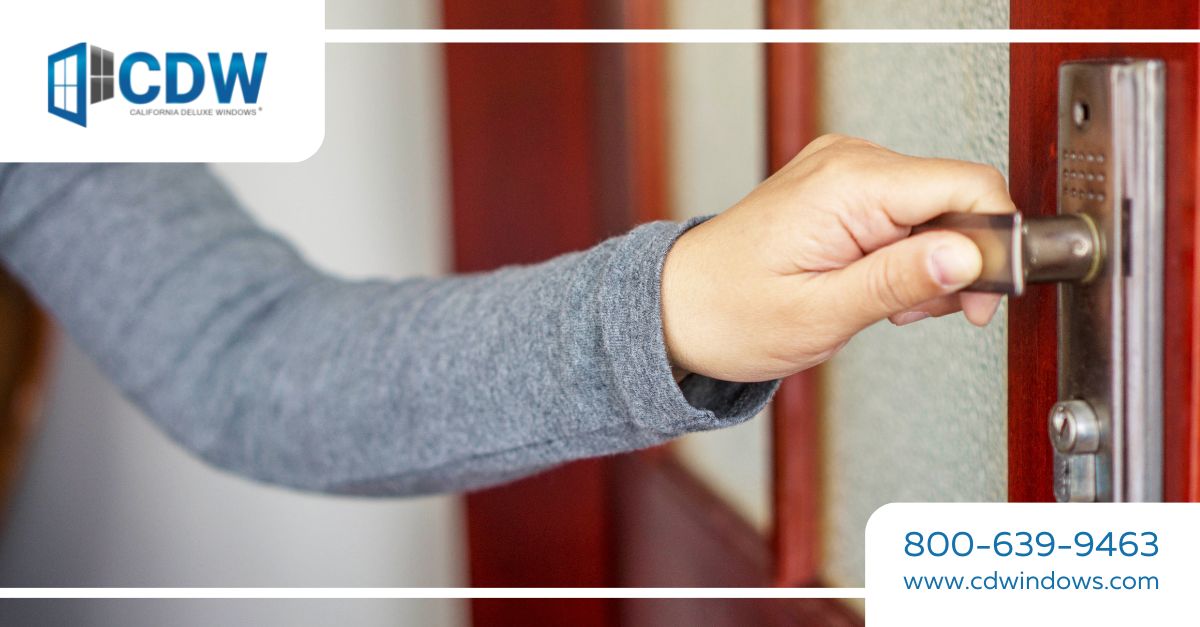 With a lifetime guarantee on some products, you can be sure that you are getting high-quality doors delivered to meet your needs. We train our expert team members regularly to guarantee that what they are making is on trend and right for the clients. 
Call us here to know more about our French door handles in Sonoma: (866) 460-5444.