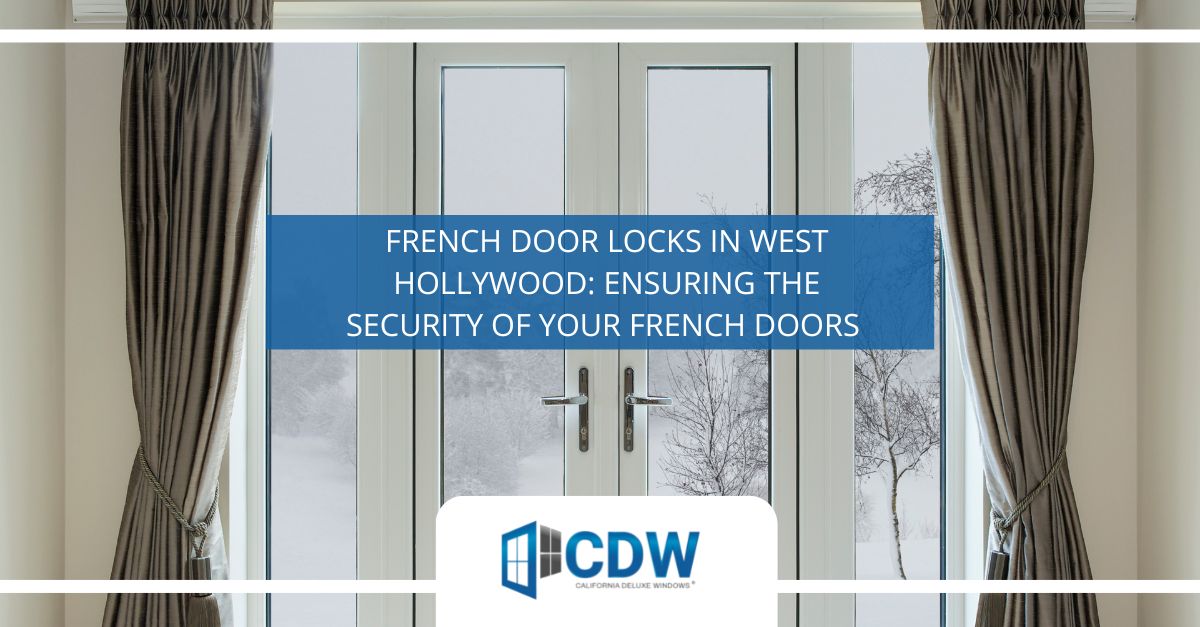 French Door Locks in West Hollywood: Ensuring the Security of Your French Doors 
French doors are chic and stylish. But they are nothing if they can't provide the utmost security from burglaries. To ensure that they are as safe as possible, opt for the right French door locks in West Hollywood from the direct manufacturer. 
CD Windows Offering the Best Security with
French Door Locks in West Hollywood
On days that are quite so fine, French doors let you see a marvelous view of your house. But French doors have security issues. Without the right handles and locks, they are prone to burglaries. For that reason, it is vital to choose the right type of lock as it plays a huge role in making sure that the doors are as secure as possible. 
Do you want to know the most secure lock for your French doors? Call us here to find out: (866) 460-5444. 
Make Your French Door the Safest 
Many homeowners in West Hollywood choose CD Windows to manufacture their French doors, locks, and handles. To obtain additional information about our French door handles and locks, please visit this page. 
Are CD Windows French Door Locks Safe? 
They say that French doors are the weakest type of door that you can have in your home. But they are only weak if you install wimpy handles and locks. You don't have to limit your choices when it comes to securing your French doors. If you want your French doors to be as safe as possible, let CD Windows handle it. We're a direct manufacturer of windows and doors. 
Burglar-Proof Glass 
We believe that securing your French doors starts with the glass. That's why we made our doors glass burglar-proof. They have glazing in between the two panes of glass. But you can choose any design you want and we will ensure that they are safe from a burglary attempt. The glass is designed to withstand force. Thus, it is the best option for security. 
Mortise Lock 
In addition to installing burglar-proof glass, we also install a mortise lock to the handle. It is a type of lock that is effective. Even an expert burglar will have a hard time picking it. 
Other Door Options 
French doors aren't the only option you can have to beautify your West Hollywood home. At CD Windows, you can shop for various options that will make your house secure without compromising your ability to see the beauty outside from the inside of your home. We have bi-fold doors if you want to provide your house with a classic ambiance. A rustic look can be easily accomplished by choosing our wood-look doors. Our sliding doors are also perfect for your patio or anywhere in your house.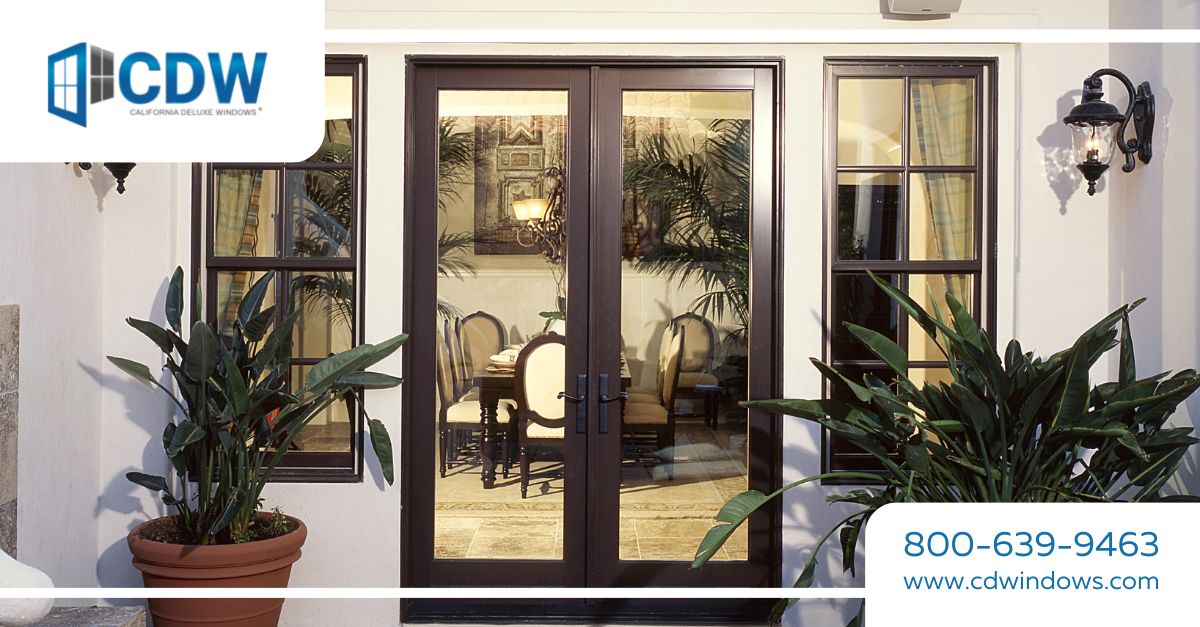 If you are not sure how to secure your French doors, consult with our team today to know more about our
French door locks in West Hollywood.
You may also call to enjoy our complimentary in-home estimate:
(866) 460-5444.