In the realm of home design and aesthetics, windows and doors play a pivotal role. They are not just functional elements; they are, to use a metaphor,  the eyes and portals to the soul of your house. However, standard windows often fall short of meeting the style and aesthetics homeowners desire. With the right doors and windows, you can go about transforming your living space into a haven of superior aesthetics, energy efficiency, security, and cost-effectiveness. There are many reasons that folks turn to us when it comes to their custom windows and doors in Chatsworth and the surrounding area. 
Elevating Your Aesthetics
Often, the problem with off-the-shelf doors and windows lies in their generic sizes, leaving unseemly gaps when installed. Although these gaps can be mitigated with makeshift solutions, such as fillers and paint, the ultimate solution lies in the realm of customization. Custom replacement options empower homeowners to select doors and windows that not only maximize the viewing area but also seamlessly integrate with the overall aesthetics of their homes. Picture windows that frame panoramic views, elegant French doors that invite natural light, or sleek sliding windows that create a modern ambiance – the possibilities are as vast as your imagination.
Enhancing Energy Efficiency:
Beyond mere aesthetics, the energy efficiency of your home is greatly influenced by your choice of windows and doors. Aging windows often harbor cracks and gaps, leading to air leakage and other concerns. Study after study has shown that air leakage significantly impacts heating bills and compromises the comfort and health of homes. By replacing outdated fixtures with energy-efficient counterparts, homeowners not only reduce utility costs but also contribute to a greener planet. Embracing these energy-efficient options is an investment in both financial savings and environmental sustainability.
Genuinely Unlimited Design Options:
When it comes to custom windows and doors, the sheer number of design options available is more advanced than ever. Customized solutions offer an array of styles, shapes, and materials. From classic Victorian designs to minimalist contemporary aesthetics, the choice is yours to make. These options empower you to infuse your living spaces with a unique character, reflecting your personality and preferences.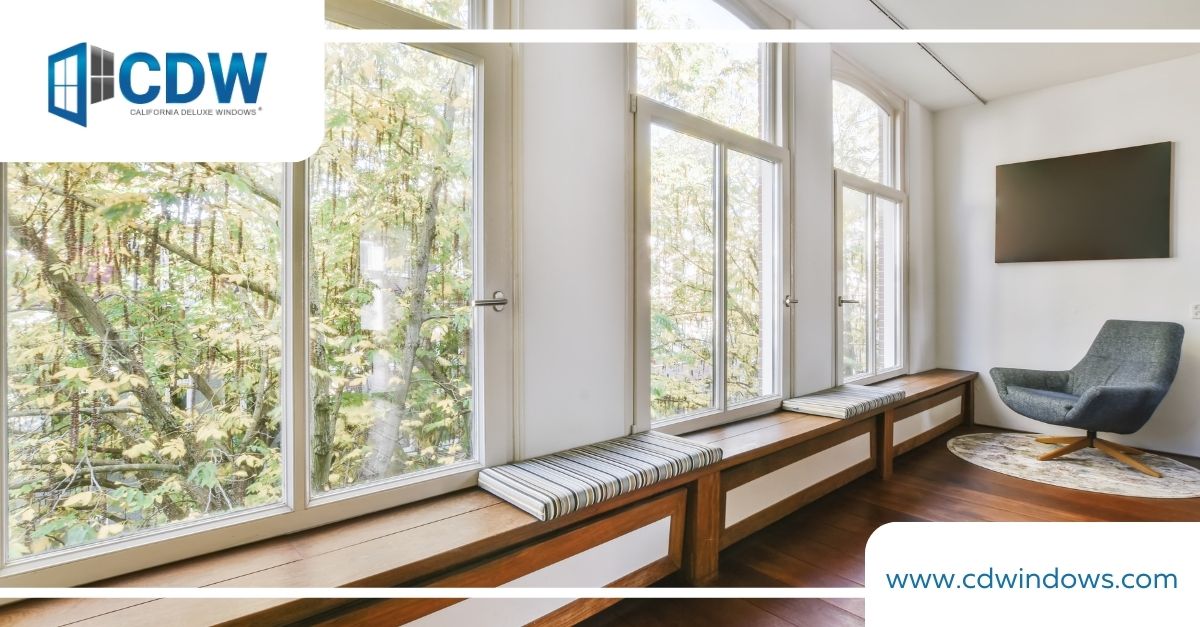 Unparalleled Security:
Security is a paramount concern for homeowners. The right custom windows and doors not only enhance the aesthetic appeal and energy efficiency of your home but also bolster its security. Crafted with advanced security measures, these fixtures act as a robust deterrent against intruders. Thieves find it significantly challenging to breach the defenses of a home fortified with custom doors and windows. The peace of mind that comes with knowing your home is secure is invaluable.
Deluxe Custom Windows and Doors in Chatsworth and the Surrounding Area 
The right windows and doors can embody a holistic approach to home improvement, addressing not only the visual appeal but also the energy efficiency, security, and financial well-being of homeowners. There's no need to settle for mediocrity when you can elevate your home to unparalleled heights of elegance and functionality with custom windows and doors. Seize the opportunity to redefine your living space and embark on a journey towards a more beautiful, efficient, and secure home.
To schedule a free in-home consultation, fill out the form at our site or call.