Custom vinyl windows are cheaper options. They are designed with a sturdy frame and energy-efficient glass. These windows are durable enough so they don't rust, decay or rot. However, you might wonder if they are the best option for your basement.
Use Custom Vinyl Windows for a Drier Basement
Most houses with basements in California are using steel, single-paned windows. But they are not the ideal choice because they don't improve your house's energy efficiency. Rather, you should opt for vinyl. Cold winds can cause moisture, which also leads to steel frames rusting.
Energy-Efficient Windows
Instead of having old windows that are getting corroded, choose to replace them with better energy-efficient vinyl windows. Unlike steel frames, tiny frames don't rust. In addition to that, they don't break down. When you choose twin panes, they can do wonders for keeping cold from your basement.
Maximizing Natural Light
One of the goals of your basement windows is to maximize the natural light available in that room. With vinyl windows, they can prevent your basement from looking or feeling like a dungeon. Rather, they can transform it into something that will make you feel like it's part of your house.
What Window Style for Basement Windows?
Now that you have settled with vinyl as the material to be used, it's time to consider the style of window you wish to install. Hopper style is a common option. It's installed up on the wall. It's wide but not tall. It looks like a reversed awning window. It means that it opens at the top as the hinge is found at the bottom. It also falls in your home rather than you pushing it out.
The awning is another option. It's a great choice because rain and snow won't leak into your basement. The hinge is at the top so you open it out at the bottom. Because of the slope, it forces water out of the house. Regardless of the weather, you can still choose to open your awning windows. Unfortunately, you can't install them along the patios because they protrude outside.
Another option to consider is horizontal sliding. It works well in a walkout basement. That is the window is above ground. With this style, you have one operable pane. It slides over a fixed pane. Unlike an awning window, it doesn't protrude inside or outside the home.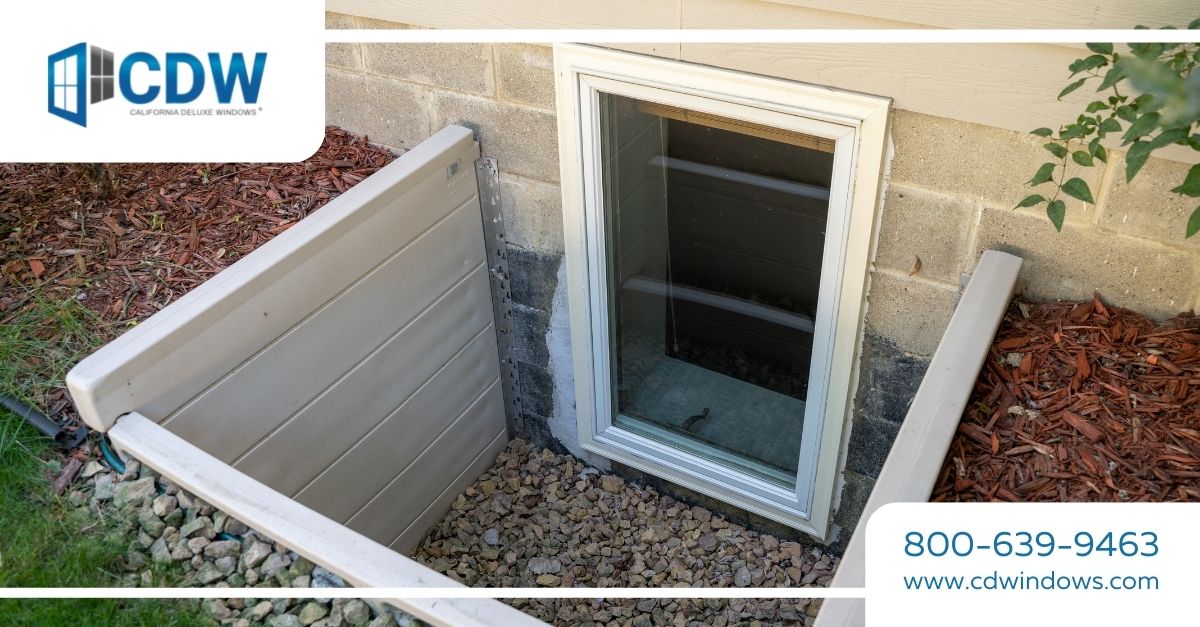 Who to Hire to Make Your Windows?
When looking for a company to manufacture your vinyl windows, you need a business with an established name. California Deluxe Windows has established itself as a leader in performance and quality in the window and door industry. It manufactures high-quality vinyl custom windows, patio doors, arch windows, and many others.
If you want energy-efficient windows and doors, make sure to choose the leader in the industry. Schedule a free in-home constellation today to know whether custom vinyl windows are a better option. Call us here: 1 (800) 639-9463.