Several things to consider when buying or renovating a home in Pacific Palisades. Windows are some of them. The right windows can make any home more comfortable during cold weather. They can also help you save money on energy bills. Here are some reasons custom vinyl windows in Pacific Palisades are the best options for cold weather.
Custom Vinyl Windows in Pacific Palisades for Cold Climates
When choosing cold weather windows, you need to understand their two main parts.
The heat escapes through the window frame. Hence, it is vital to ensure it is always in good condition. It must also be made of the right material. For cold weather, you want vinyl windows. Vinyl can hold heat best. Both vinyl and fiberglass frames are great. However, between the two, vinyl is the more affordable.
Is Single-Pane Ideal?
For cold weather, avoid single-pane windows as they do not hold in heat properly. Instead, choose double or triple-pane windows. But make sure they are made from glass treated with a metallic coating to filter light into your home. In winter, it can allow sunlight to keep your home warm.
What Other Ways to Prevent Heat Loss?
In addition to installing custom vinyl three-pane windows, you should also practice other things that can effectively prevent heat loss. One of them is to close your curtains. Lower your blinds after dusk. Blinds or curtains can provide an extra barrier to heat loss. They also add insulation while reducing draughts.
Another way to prevent heat loss is to cover your walls. You may use pictures or mirrors. A simple poster can also add a layer of insulating air and cut lost energy. You may also choose to hang carpets or tapestries on your walls. Or you can add bookshelves. Your old books can be excellent insulators.
Don't Forget Your Front Door
Windows are not the only areas where warm air can escape. Doors, too, can let in draughts. If your doors are glazed or thin, they can be poor insulators. But there's a remedy for this if you have no budget yet to replace your old doors. You can cover your door with a lined door curtain. It can prevent heat loss.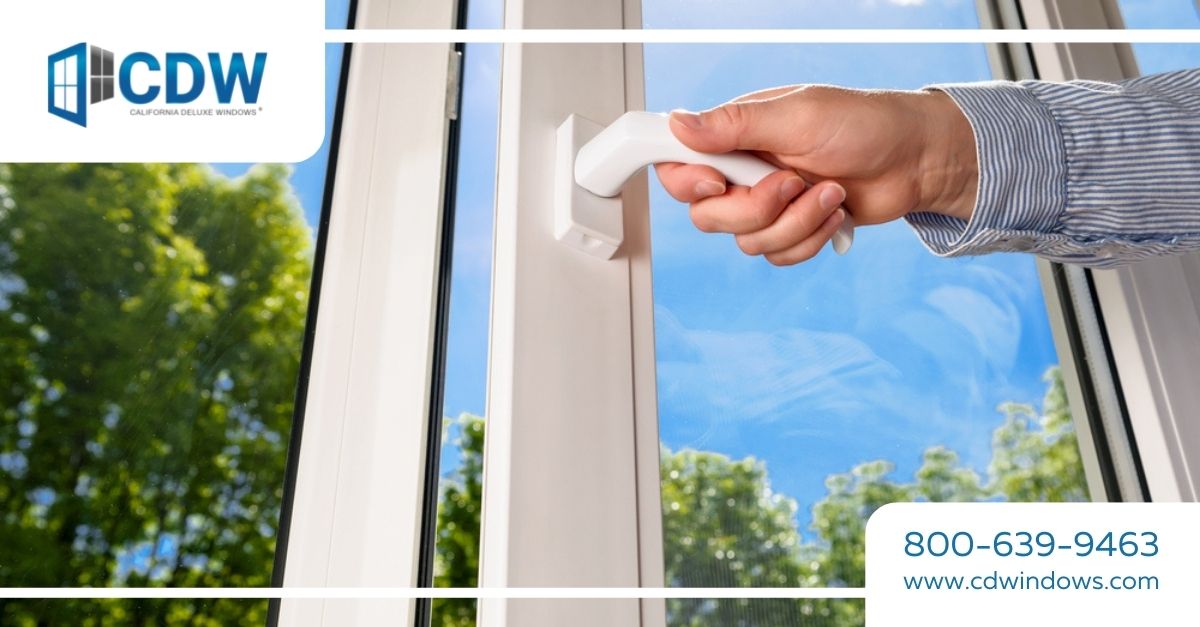 Where is the Best Place to Find Custom Vinyl Windows?
Whether you need curved windows, sliding windows, or commercial windows, you can find them all at California Deluxe Windows. All vinyl windows here are constructed with UPVC vinyl extrusions. They feature attractive frames. Unlike most vinyl windows, CDW vinyl windows eliminate overlapping corners. All screens are flush mounted to give them a clean monolithic look.
In the window industry, CD Windows produces the greatest variety of doors and windows. The company offers a true value of custom vinyl windows in Pacific Palisades. To schedule a free in-home consultation, please contact (866) 460-5444.