Even though there are several pre-hung door options that make door installation easier to do yourself, you may still want to hire a professional to help you out. Instead of stressing yourself out over the door installation process and the possibility of having to hire a professional anyway, you should probably save yourself the time, money and hassle to start the door installation process off on the right foot anyway.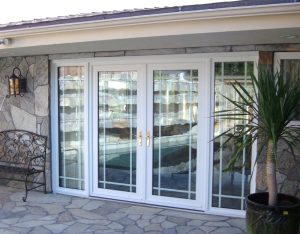 Entrust the Professionals
Seeking out professional services from a company like California Deluxe Windows offers several different benefits. Not only will they have all of the proper materials and tools to complete the task set in front on them, they are going to have several different options available, they will be able to deal with any bumps along the way, and also offer you customized solutions if for some reason you want them. Additionally, door installation is what they do! They know how to handle every different situation and have the proper licensing.
Safety and Aesthetics
Doors serve a great purpose for a home, not only for aesthetics but safety as well. A good solid door will ensure that your home is only accessed by those that you want to gain access and that is will be properly insulated as well. Door entryways are a main focal point to a home that many don't consider until they are in a position to change their entryway. A great front door or alternative exterior doors add curb appeal and can drastically change the overall look of the home.
There are several different door options in which you can choose from and depending on your lifestyle, how big your family is, etc. will help guide you and the professionals from California Deluxe Windows down the path to the door installation that is going to be most conducive to your specific needs.