A custom window can offer a lot of benefits. But before you even consider it, make sure that it meets your budget. The price for this option will depend on a lot of factors. At the end of the day, though, replacing your old windows with a customized option is a wise decision considering that it can help you lower your energy bills.
Calculating the Prices for a Custom Window
It's difficult to calculate window prices. The reason for this is that the cost will depend on a lot of factors. Thus, you should contact CD Windows today to schedule an in-home consultation and get an estimate.
Factors Affecting the Price
Material
The material used to make your window frame is vital and it affects the overall price of the replacement. Vinyl and wood are the most common options. Between the two, vinyl is the more affordable. It doesn't require maintenance.
Size
The size of the windows can also contribute to the overall cost. The larger the size, the higher the pricing will be. Then, if you install multiple windows, the price can go up exponentially.
Style
In addition to the material and the size of the windows, you should also consider the style. The most common options are single hung, double hung, and sliding. Since you are opting for a custom window, the cost can go higher.
Type of Glass
Replacing your old windows can help you save money, as long as you choose the right type of windows. To ensure that you are choosing an energy-efficient window, opt for a product with a lower U-factor. You can also save up to 24% on energy bills if you choose double-pane windows. If you wish to save more, you can opt for a triple-pane window. Even though it's more expensive, it pays for itself over time.
Customization
When you choose to customize your windows, you can opt to include thermal insulation, custom security bars, tinting, fade-resistant UV protection, etc. Talk to our experts today to know more about the customization options you can choose from.
Should You Hire an Installer?
Another factor that can affect the overall cost is labor. You may choose to install it yourself. But are you qualified? If not, consider hiring a professional installer. Labor can run from $30 to $50 an hour. The estimate that we provide includes labor costs. Keep in mind though that labor costs vary a lot.
Permit
Some cities require a permit to replace windows, others don't. When you consult with your team today, you will know whether your area will need permit requirements. If it does, we can include the cost in our in-home estimate.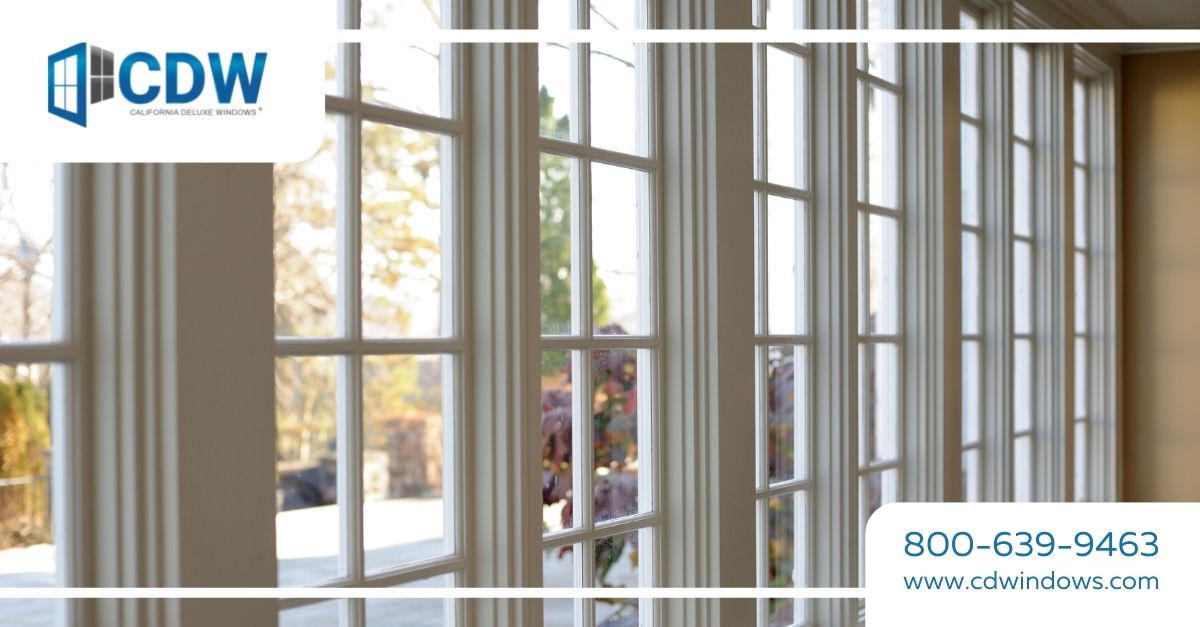 Why do Californians Choose CD Windows?
Many homeowners in California choose to have their windows customized by CD Windows because of the company's reputation in the window and door manufacturing industry. The company is a direct manufacturer of high-quality vinyl windows, as well as french doors and arch windows.
To inquire more about the pricing for a custom window, please contact us to schedule a free in-home consultation: 1 (800) 639-9463.