French doors emphasize style and elegance. They are universally beloved. And if you're looking to renovate and enhance the beauty of your home, then French doors are your best option. But these doors are more than just a pretty face. They are versatile as they can be used in both interior and exterior spaces. 
How to Make French Doors Stand Out? 
Add Aesthetic 
They are fancy. You can make them more elegant by choosing the right hardware. California Deluxe Windows will work with you to design the French door of your dreams. It means that the door won't only provide security to your home but it also adds a sense of luxury.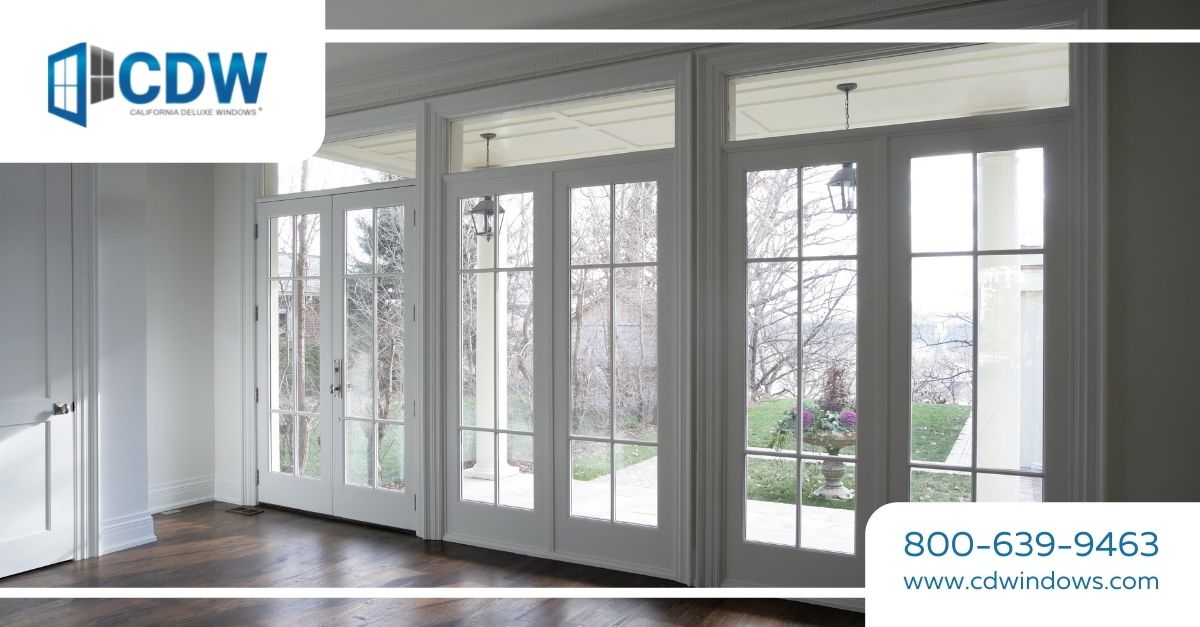 Combine with Windows 
If your house allows you to look out on a beautiful view, you can choose French doors to bring nature inside. Alongside the doors, you can install windows to create a wall of windows to flood your space with refreshing natural light. According to Remodlista, French doors "let the sunlight in without letting warmth escape." It makes the summer months look and feel cool without allowing the coolness to leak. 
Separate Spaces
These doors are also great for creating two separate spaces in your home. You can choose to install these doors between your home office and your living room, for instance. It allows you to close the door so you can work in peace in your home office while you can keep an eye on your kids, who are in the next room. Another great thing about these doors is that they make the room feel larger than it is. 
Are French Doors Energy-Efficient? 
Most homeowners don't think about the cost of having a weak thermal envelope in their house. This envelope is a layer of protection that prevents the heat from escaping during winter. It also keeps the energy cost down. When winter comes, having a robust thermal envelope will ensure that your house is cooler inside as it prevents the heat from entering your home while keeping the cool air inside. And if your home has cold spots, it might be a sign that you need to replace your doors. Energy-efficient French doors can mean the difference in providing you with higher comfort levels throughout the year. They can keep the cost down and reduce the effect on your HVAC system. 
Are they Easy to Maintain? 
Over the years, traditional doors need maintenance. They can peel or chip. They need a good deal of attention. But not French doors. They need far less maintenance because they don't have to be painted and cleaned. Furthermore, they can be installed quickly. However, the performance of these doors will still depend on how they are manufactured. If you want high-quality French doors, then you need to obtain them from a company known for its extraordinary products and exceptional attention to service for its customers. Call California Deluxe Windows today to schedule a free in-home consultation: (800) 639-9463.