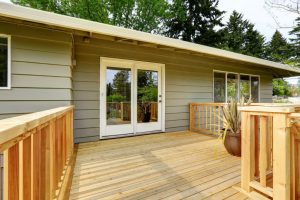 By allowing us a portal through which we can connect with the world around us and comfortably going about our household activities, windows are essential elements of home design.
Yet, with so many options to choose from, it can be difficult to know which window styles are the best fit for your house.
From the ornate and elegant to the simple and streamlined, there are myriad styles to fit just about any decorating taste.
Today, we're breaking down how to evaluate your options, and how to make sure they reflect your vision for your home.
Ready to learn more? Let's get started!
Breaking Down the Options: Popular Window Styles
Before you can begin matching window styles to your architecture, it's helpful to review some of the most popular options. These can help you narrow your choices when you're ready to talk installation.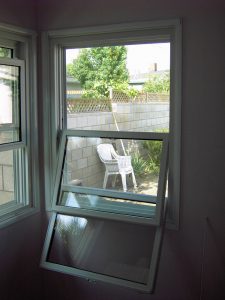 DOUBLE-HUNG WINDOWS
Double-hung windows are arguably the most popular design choice available today.
These feature two sashes, both of which can slide up or down. As you open the sashes individually, at least half of the window is covered at all times.
Contrarily, on single-hung windows, only the lower sash is movable. This design comes equipped with a screen that mounts on the outside of the window.
SLIDER WINDOWS
A natural style to follow the double-hung description is the slider window. In essence, these can be considered a double-hung window that's been turned on its side.
Like double-hung styles, slider windows have two sashes. Yet, rather than lifting each sash, these simply slide across on a track that runs horizontally. This means one sash is always covering at least half the window at all times.
CASEMENT WINDOWS
While double-hung windows have a top and bottom sash, casement windows feature only one sash. By eliminating the double sash, the window is allowed to more closely and securely seal to the jamb than in other window styles.
When open, the single sash swings out of the frame, allowing the entire window to be revealed.
Casement windows can be opened manually or via a hand crank that allows them to be set as wide or as narrow as desired. These styles come equipped with a screen that mounts on the inside of the window.
AWNING WINDOWS
If slider windows are essentially double-hung windows installed horizontally, awning windows can be considered casement windows mounted on their side.
This style hinges at the top, with the window swinging outward at around a 45-degree angle. Like casement windows, they have a screen that fits on the inside.
On the other hand, a similar style is called a "hopper window." If you're looking for an option that hinges on the bottom and swings inward instead, this style, which features an outside-mounted screen, is ideal.
FIXED/PICTURE WINDOWS
One last style to mention is a simple, fixed window, also known as a picture window.
As their name implies, these windows don't include any sashes or moveable parts. Rather, they're intended to only act as a vessel for light to pass through into your home, rather than to aid in cooling or ventilation.
Which Style Fits? Elements to Consider
Now that we've discussed the different types of window styles, let's delve into some things to consider when trying to decide which will look the best in your home.
STYLE OF ARCHITECTURE
First, take a look at the architecture style that dominates your home. Is it mostly traditional? If so, double-hung windows might be the best fit, as they're some of the most classic and standard options on the market.
Yet, if you favor a more contemporary look, casement windows offer a clean and minimalist aesthetic that might be more aligned with your decor.
WINDOW ACCESSORIES
You may also want to consider the supporting elements of each window when you're narrowing down your favorites. For instance, most styles will feature a muntin, which is simply the wooden or metal piece that holds and separates the panes of glass.
Depending on how you style the muntin, your window styles could look dramatically different. For instance, a warm wooden muntin on an awning window lends a more traditional feel, whereas a cool metal one can make it look more modern.
There are also multiple styles of locks, lifts, pulleys, and stops that can be customized for options with more than one sash, such as double-hung windows. These can be as elegant or plain as you need to achieve the look you want.
PLANNED WINDOW USE

Another element to think about is how you intend to use the window.
Do you simply want to let light into your home or gain visibility to a particularly scenic view? If so, a fixed window may do the trick.
Or, do you intend to use your windows primarily to keep out the elements and protect your interior?
If so, you may want to consider casement windows. This style is especially preferable for those who live in areas with frequent inclement weather, as their tight seal is the best for keeping out the elements.
Are you looking to frequently leave your windows open to enjoy the sound and feel of the outdoors? If so, awning windows are ideal. As they swing outward, they can even be left open while it's raining, as they're designed to redirect water away from your home.
Whatever you decide, the ultimate consideration is how the windows will fit with your family's lifestyle and use. In the end, you're the one looking out of them (and into them) all day, so it's important to take your time and do your research before you make a decision.
Custom Windows Now: Quality You Can Trust
Are you in the market to buy new windows, or replace your old ones? If so, we'd love to help!
We're a direct manufacturer of custom vinyl windows, patio doors, french doors, and more. We serve all of Southern California and offer top-quality service, professional design, and timely installation.
For more information, check out what makes our window services different from the rest. Then, feel free to contact us to get started!