Nothing brings loved ones and friends together like the holiday season. If you are like many Southern California families, this is the time of the year when you have the most guests coming into your home. As a host or hostess, you will definitely want to give them a warm welcome, and the holidays come with an opportunity to get ready for a new look, and a festive flare.
Holiday Curb Appeal
Start by taking a good objective look from the street in front of your home. What obvious problems haven't been resolved? Where is your eye drawn and what is distracting you from a welcoming walk to the front door?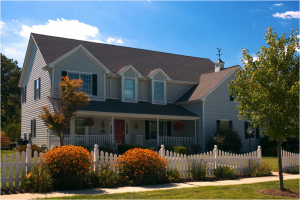 The Right Wreath
A wreath hung on the door is a traditional sign of welcome and holiday cheer. Take a little time to look around for something unique that will fit with your home's style and color scheme.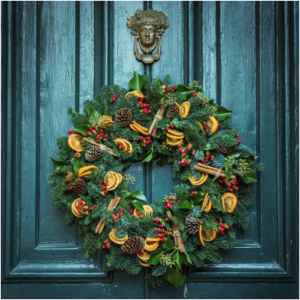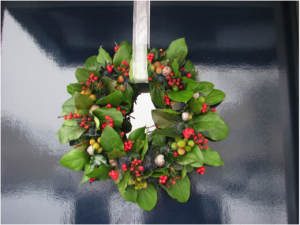 More wreath ideas here.
Lighting the Way
Installing lights along the pathway to your door is also a good way of making your guests feel that warm welcome. If you already have landscaping lights, then consider giving them a thorough cleaning so that they can shine more brightly. This would be a great time to switch to modern LED lights, which come in many different colors to match your holiday decor.
While you are at it, take the time to clear debris and sweep off leaves, so that when the lights come on, you see the neat and welcoming entry. Another inexpensive way to add holiday charm is to put out a welcome mat with a warm holiday greeting.
Easy Re-design for Entry Elements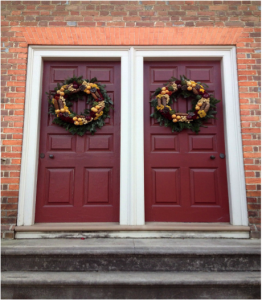 Have you noticed new front door paint colors in your LA or Orange County neighborhood? This would be a great time of year to add a fresh coat of paint to your front door. Be ambitious and give it a bold color. Use the same paint to spruce up your curb-side mailbox.
Are your house numbers readable from the street? New numbers in a modern style will not only help your guests find your home, but add a subtle design element to your entry. Here are some more great front door paint color and décor ideas.
Windows Look Out but they also Look In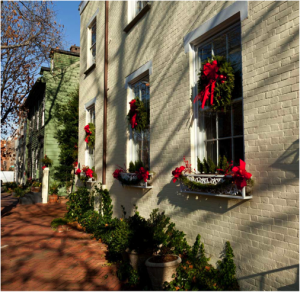 Take a good look at your front windows from the outside of your home. You may look right through your windows from the inside, but how do they look from the outside? Do your window casings show signs of wear and tear or fading? Or perhaps you are noticing drafts and noise that could be eliminated by switching out your old wooden windows for new vinyl windows. These come in a variety of styles and colors to enhance the overall color scheme of your home and complement the architecture.
Cozy Up Your Indoor Entry
Everyone loves the smell of the holidays. I know I do! Once you have decorated your exterior, you need to sustain the impression you have created to your guests once they open your front door. I find simmer pots to be the best for achieving that holiday scent. All I do is choose my scents and let simmer pots work their magic.
Preparing your home for the holidays does not need to eat into your bank account or take every weekend. Take time to inspect your home, see what needs some improvement and start now with a small project to improve the welcome for your holiday guests.