French doors can play a vital role in enhancing the overall appearance of your home interior. They can easily transform an ordinary place into an inviting gateway to another room in your house. However, thieves can easily break it if it's not properly secured.
Reasons French Doors are Difficult to Secure
It's one of the types of doors that is difficult to secure. One reason is that it typically opens outward, thereby, exposing the hinges on the outside. In that case, thieves can just remove the pins and take the hinges off.
Another reason is that this door has small panes of glass. Each pane is held in place by a decorative piece of molding. Although it adds beauty to the door, it can be weak. Furthermore, this door has a large glass area. Thus, it is challenging to install locks in a way that is difficult to reach by thieves' hands.
How to Strengthen French Doors?
First, they have to be made with high-quality materials. Thus, it's vital that they are made by reliable door makers, like CD Windows. California Windows Deluxe offers extraordinary workmanship for all the doors it makes. And each door comes with the best warranty in the industry. The warranty is also transferable to the new homeowner after proper inspection.
When you contract CD Windows to make your French doors, you can request impact-resistant glass. It's typically the best option. It's glass that can resist hurricanes. That's why it's ideal if you're living in hurricane-prone areas. It also makes your door secure against burglars because it can withstand any type of force without breaking. It's important to note that impact-resistant glass is not the same as tempered glass. The latter is stronger than ordinary glass. However, it's easy to break, unlike impact-resistant glass.
Choosing the right lock is another way to strengthen the security of this door. If you have double French doors, the installation of a three-point locking system is vital. This locking system includes metal rods. They extend from the door into the top of the door frame. When you combine deadbolt to the mix, your French doors will be stronger.
In addition to using impact-resistant glass, a double-cylinder deadbolt can also be used. It makes the door difficult to break. Because of how it is built, the lock needs keys on both sides. However, it's not advisable to be installed if the French doors are the only way out from an area of your home. It can be difficult to get out of the room during an emergency.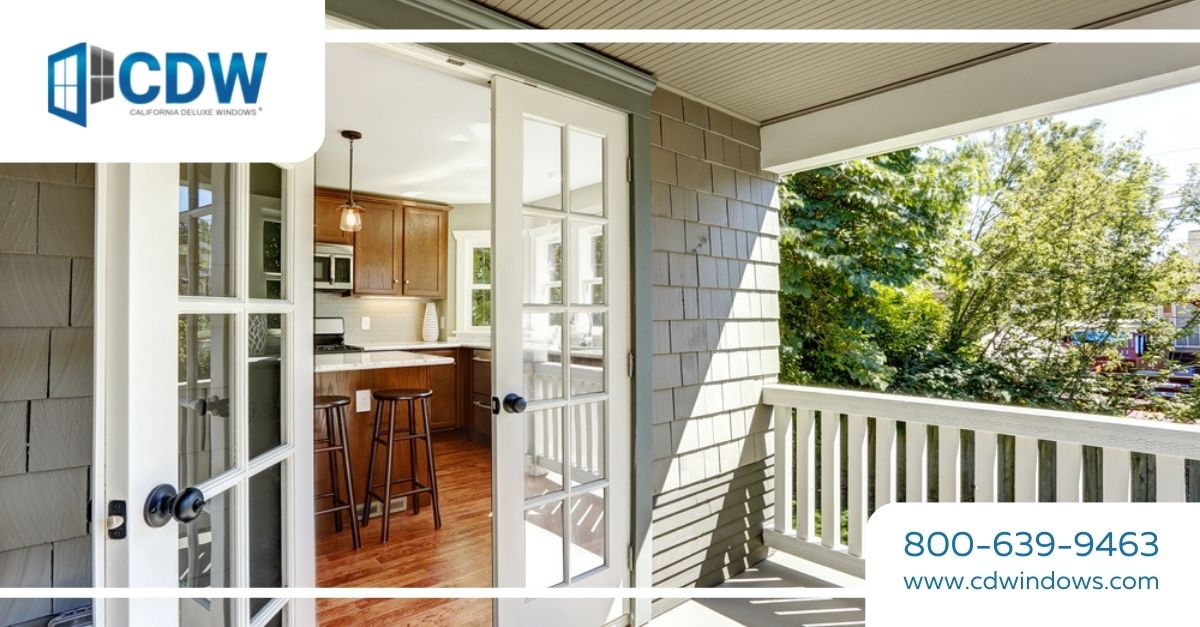 Stylish Security
When it comes to securing French doors, it's vital that you consult with an expert. If you choose CD Windows to make your custom French door, you can consult with our experts to find out the best high-security French doors and locks to enhance the overall design of your house. To schedule a consultation with our experts and designers, make sure to dial this number (866) 460-5444.