Are you planning to replace your existing windows? If you are, consider installing bigger ones. Adding large windows can have several benefits. If you're not sure whether or not your house can benefit from having bigger windows, please contact our custom windows company. Our trained technicians will evaluate your house and determine what areas of your house can benefit from having new, larger windows.
Hire a Reputable Custom Windows Company
Before you consider adding larger windows to your dream home, though, we recommend talking to our experts first. Keep in mind that, even though larger windows offer many benefits, they may not be ideal for your current setting. Plus, when you consult with our experts, you will know the estimated cost of the project so you'll be ready for it.
Now, let's talk about the benefits of choosing large glass windows for your home.
Bring in Natural Light
If you want your home to feel more inviting, consider installing floor-to-ceiling windows. They can bring in more natural light. This is especially vital during the darker days of winter. Natural daylight can elevate energy and boost your moods. According to this study, "employees working in natural light recorded higher levels of energy than those working under artificial light." Many data confirmed that natural light could lead to improve productivity.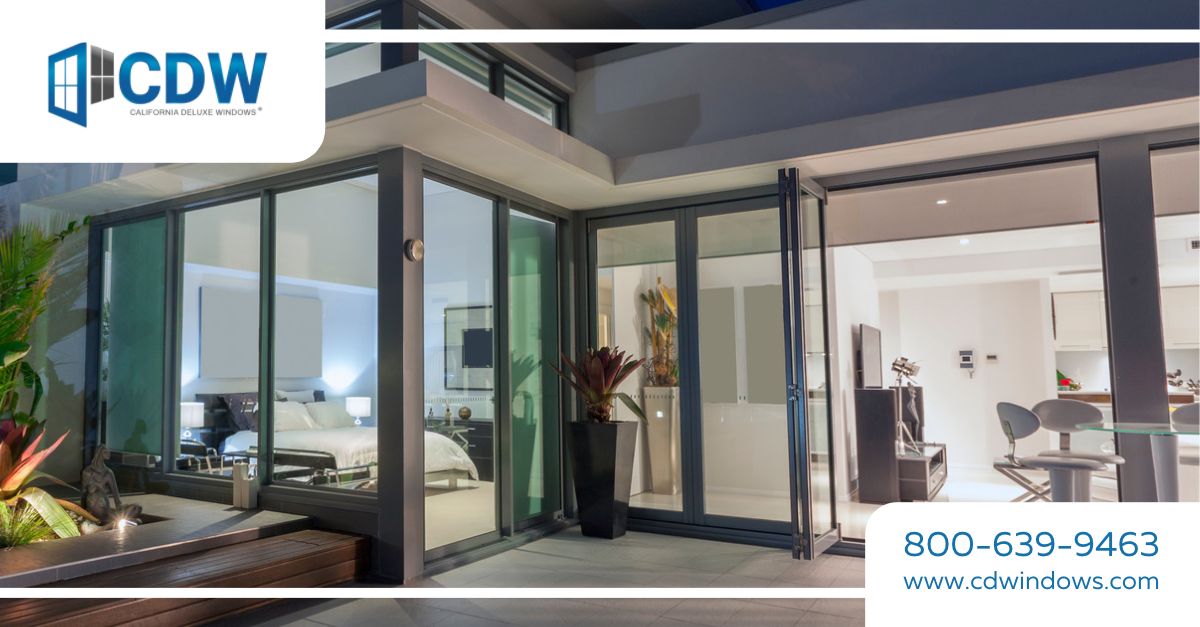 Help You Get Closer to Nature
Having large glass windows can bring you closer to nature. That is if they are installed in areas of your house where you can see views of your surrounding landscape. It's one reason you need to consult with an expert to help you find the best places in your house where large windows are ideal. Many of our clients fear that if they choose this type of window, they're only inviting large predators into their house. But this is not the case when you choose California Deluxe Windows. Our company is known to install a system that ensures you can still enjoy the beauty of nature without being afraid of large predators breaking your windows.
Offer Indoor/Outdoor Living Space
You may also choose to have floor-to-ceiling windows that you can close and open. Choosing this type of window will give you the illusion of having an indoor and outdoor living area. It means that you can open the windows if you wish to enjoy the outdoor living space. This type of window will also give you entertaining space so you won't feel cramped inside the house. It's especially useful if you frequently invite guests to your house. They can have more space to move and mingle with other people you invited.
Where to Install Large Windows?
They are ideal in your porches, patios, and decks. You may also choose to install them in your kitchen areas. Talk to our experts from our custom window company to know more about how to take advantage of large windows. Call us here to get a free in-house estimate: (800) 639-9463.