DO THEY HAVE MORE IN COMMON THAN MEETS THE EYE?
If you've ever been plagued by the question, "What do my windows and The Invisible Woman have in common?", this may help: The Invisible Woman can render herself invisible, and project powerful fields of psionic energy for a variety of defensive effects. Your window's glass can also appear invisible, and can have an incredible super hero style barrier of protection for you, and your loved ones against bad guys. So, the answer in a nutshell – They're both strong, and beautiful, and possess an undetectable shield of protection, but only one looks good in a skin-tight body suit.
Beautifully Safe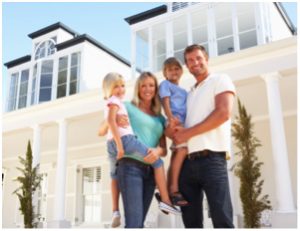 Often, we select new window replacements based on attractiveness and style. However, because window break-in's rank #2 of the top 4 most vulnerable points of home entry, security is another important consideration to throw into the mix,
Solid vinyl windows manufactured by California Deluxe Windows feature attractive bevel faced frames, far superior to other vinyl and metal windows with designs that are prone to leakage and to collect dirt. Additionally, the screens on the CDW windows are flush mounted to the beveled frames, which produces a clean monolithic look with no protruding screen track. Just a few reasons these windows are the best in quality, and will give you the most attractive window in your neighborhood.
As far as safety goes, these solid vinyl windows have met the high standards set by the American Society for Testing and Materials, whose job it is to set standards for materials to enhance performance, so we can have the utmost confidence in the things we buy and use.
The CDW® locking systems are designed for your home's protection. They feature a positive cam locking mechanism, as well as additional security and ventilation catches.
They are engineered and tested to pass the rigorous requirements of the American Society for Testing and Materials F588-85 Forced Entry Resistance Test.
Home Safe Home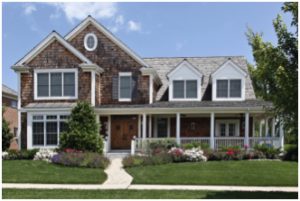 With spring here and summer on its way, many of us will take that well-deserved vacation. Remember burglars are always looking for signs that your house is unoccupied like– un-cut grass, newspapers in the driveway, flyers on the front door.
So, make arrangements to have those things taken care of, as burglaries tend to happen during these warmer months.
A burglary can change your life. It's intrusive, violating and devastating. Take all the precautions you can, which include strengthening your most vulnerable points of entry, your windows, because a happy home, is a safe home.
RESOURCES:
http://yourlocalsecurity.com/blog/2012/10/30/five-ways-id-break-into-your-home-a-former-cop-tells-all/
http://www.astm.org/ABOUT/overview.html
https://cdwindows.com/windows/
https://en.wikipedia.org/wiki/Invisible_Woman