With the rising costs of commodities, many homeowners in Concord are looking for ways to lower their overall monthly expenses. And if they are planning to carry out some home improvement projects, one of the things they want to focus on is how to make their homes more energy-efficient. Some would look into the benefits of vinyl window replacement in Concord. If you are one of these people, then these tips are for you. 
Choosing
Vinyl Window Replacement in Concord
When it comes to replacing your windows with vinyl, you need to understand the basic window components. In this way, you will know how windows can become energy efficient. 
Why Vinyl Windows are the Perfect Choice to Make Your Home More Energy Efficient? 
Windows, in general, are thermal holes. In Concord, 30% of AC energy is lost through those window holes that are not patched right away. For that reason, replacing your draft windows is a great option. By choosing to install energy-efficient vinyl windows, you can significantly cut down your energy bills. 
But why vinyl? This material is a natural thermal insulator. It means that it does not transfer heat quickly. Vinyl does not work like metal. But you still need to check the label of the vinyl. Keep in mind that heat is lost or gained by windows through conduction, radiation, convection, and air leakage. The U-value measures heat transfer. The lower the value, the better it is. Fortunately, vinyl windows have a low U-value. It doesn't easily conduct or transfer heat making it ideal for Concord's climate. 
What is Air Leakage? 
It is the value that represents how resistant the windows are against leaks. If the window has a lower value, it means that it has a better seal. However, this measurement is not a requirement. Thus, most manufacturers don't add it to their labels. 
The Solar Gains Value 
This is another number you need to consider when evaluating vinyl window replacement. The value determines how the glass absorbs the heat. You need to see a low solar gain value. It means that the glass will not absorb a lot of heat. It is a great thing if you want your house to be more energy-efficient in the winter. 
Other Things to Consider 
When looking for energy-efficient vinyl replacement windows, make sure to consider white coloring, rather than polar blue tint. And opt to have uniform coloring. Choose heat-welded joints. Pick double-paned or triple-paned glass with low-E coatings.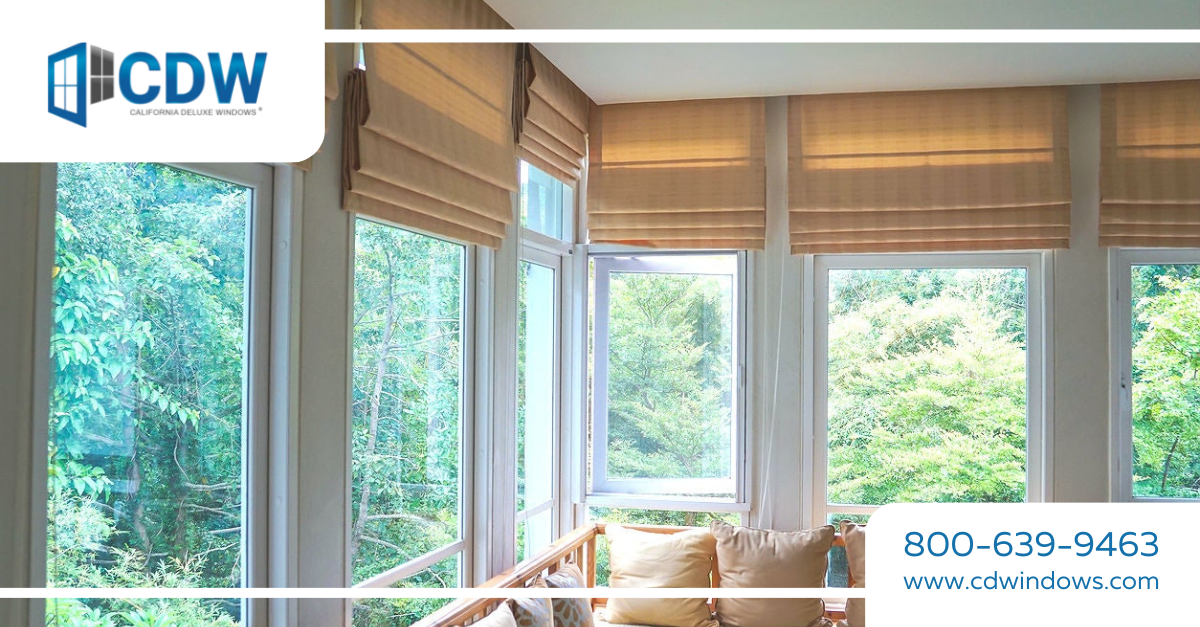 Choosing Vinyl Windows from CD Windows 
If you want certified energy-efficient vinyl windows in Concord, then make sure to schedule a free in-home consultation with our team. Our windows are constructed with solid UPVC vinyl extrusions. They are more secure because of the locking mechanism that we integrate. Plus, you get to enjoy the extraordinary warranty that you can only find at CD Windows. 
So, call our CD Windows experts today to inquire about our vinyl window replacement in Concord: (866) 460-5444.