Choosing vinyl window replacement in San Jose is opting to improve the energy efficiency of your house. It also updates your decor and adds value to your home. If you are still getting ready to buy new windows and are undecided about what window style to consider, you're in the right place.
Casement
Vinyl Windows Replacement in San Jose
vs Picture Windows 
Casement windows are popular in contemporary homes. It operates in a single sash, which is attached from one side of the window. You open it out to the side.
Picture windows, on the other hand, are fixed windows. It means that they don't open. They are energy efficient because they have one non-operable sash. Because they're not built to open, they won't cause air leakage. 
Which is More Energy Efficient? 
Between the two options, picture windows are more energy efficient because they aren't designed to open. So there are no chances of creases or gaps around the edges. However, because you can't open them, you can't choose picture windows to fill your house. Instead, you need to incorporate other window styles, like casement windows. Picture and casement windows blend.  
Which Style Should You Choose? 
It depends on whether you want a window that opens or that doesn't open. If you want extra ventilation, then casement is a better option. Even though they open, they lack parts and grooves where air can get into, unlike other windows. Thus, air leaks are less likely to happen with this type of window. 
Picture windows don't have moving parts so maintaining them is quite a breeze. However, you can't install it in rooms that require ventilation. 
How to Choose a Window Style? 
Window manufacturers, like California Deluxe Windows, are always finding ways to enhance their products to make them more energy-friendly. In that case, you should not base your decision on whether or not the window will open. Instead, you should pick a style that works for the overall style of your home. Keep in mind that the energy efficiency of the windows also depends on the materials utilized to build the components, like frame, glass, sash, etc. 
The installation is also necessary as it can determine how energy-efficient your windows will be. A poor installation will only cost you more in the long room, even if you have chosen the most energy-efficient materials.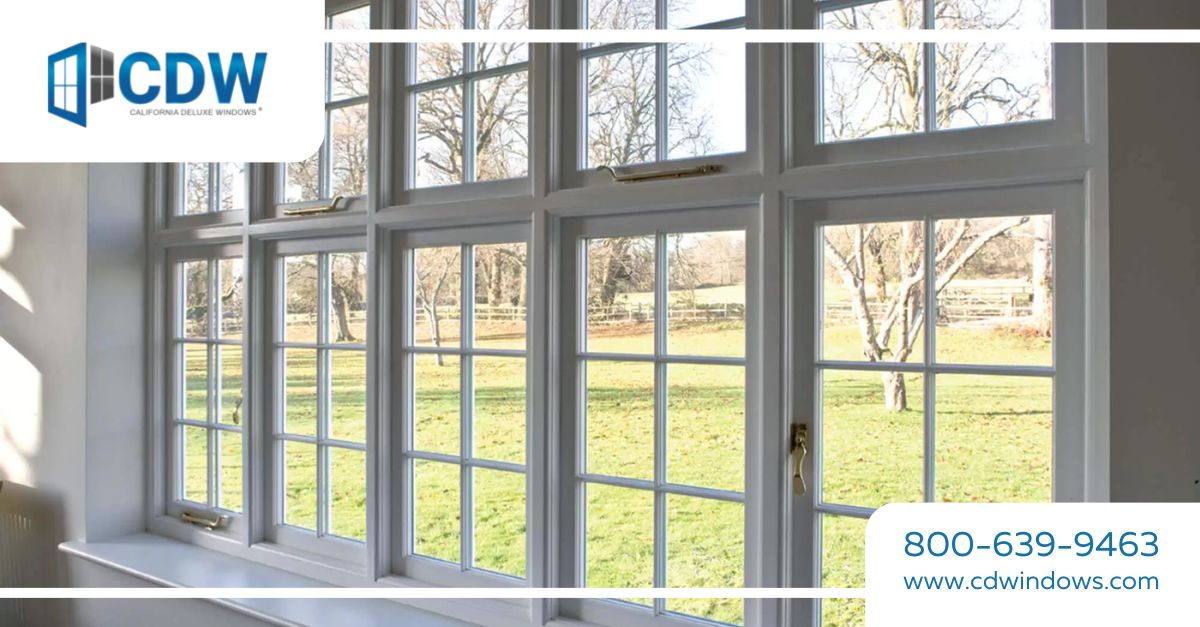 Casement vs Picture Windows 
Your decision will depend on how you want the window to operate. If you want windows that can offer you ventilation, then casement is the perfect option. If you prioritize energy efficiency, then picture windows are the better choice. 
If you're still undecided, you may schedule a free in-home consultation with our experts. We'll explain the many benefits and cons of each window style that you wish to install. Whatever window style you pick, you're guaranteed you are getting the highest quality vinyl window replacement in San Jose you can't find somewhere else. Please call us today to schedule an appointment with our experts: at (866) 460-5444.